Installation two parts
Light box: 1m x 30 cm,
mounted with five photos
Tulle drape: 2,47 m long x 1,27 m wide.
Black cotton tulle with a songtext
of silver foile letters pasted upon it,
in front of a light box, 2016.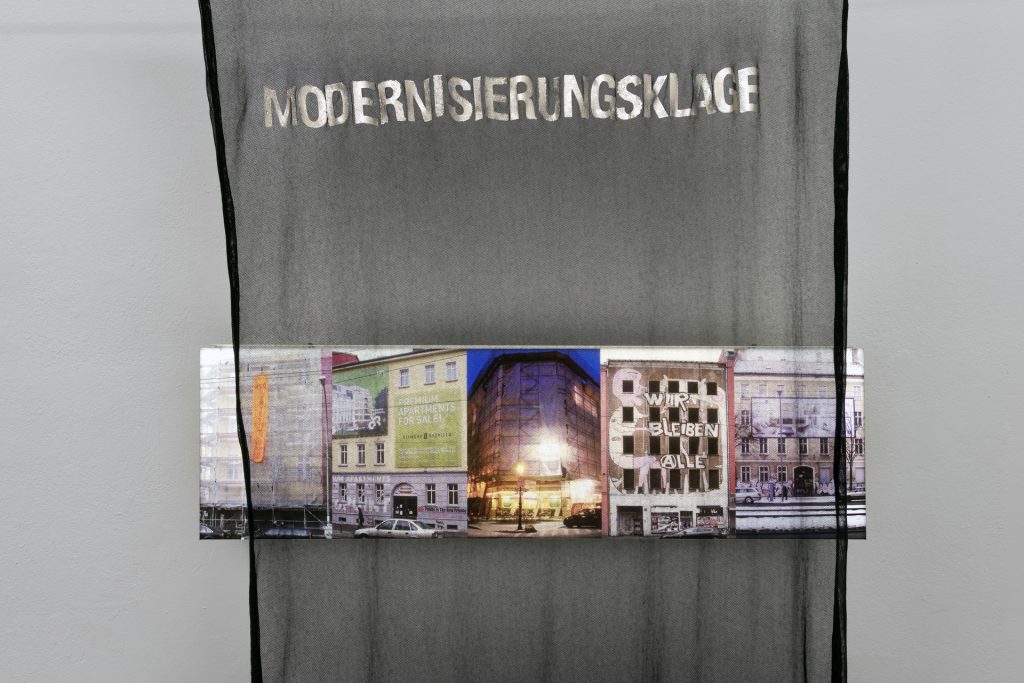 Modernisierungsklage (light box), installation view 2016, Projektraum Bethanien, Berlin
MODERNISIERUNGSKLAGE I

The light box installation Modernisierungsklage I shows a photo series of Berlin buildings in the process of modernization. Through the scaffolding along their facades, one can see the lights in the apartments of tenants still living there. These tenants often can't afford the higher rents after the modernization.
The live performance (ca 45 min.) consists of a text with song inserts about modernization trials in Berlin by Ina Wudtke. One of the songs, "The Law", is performed together with QUIO.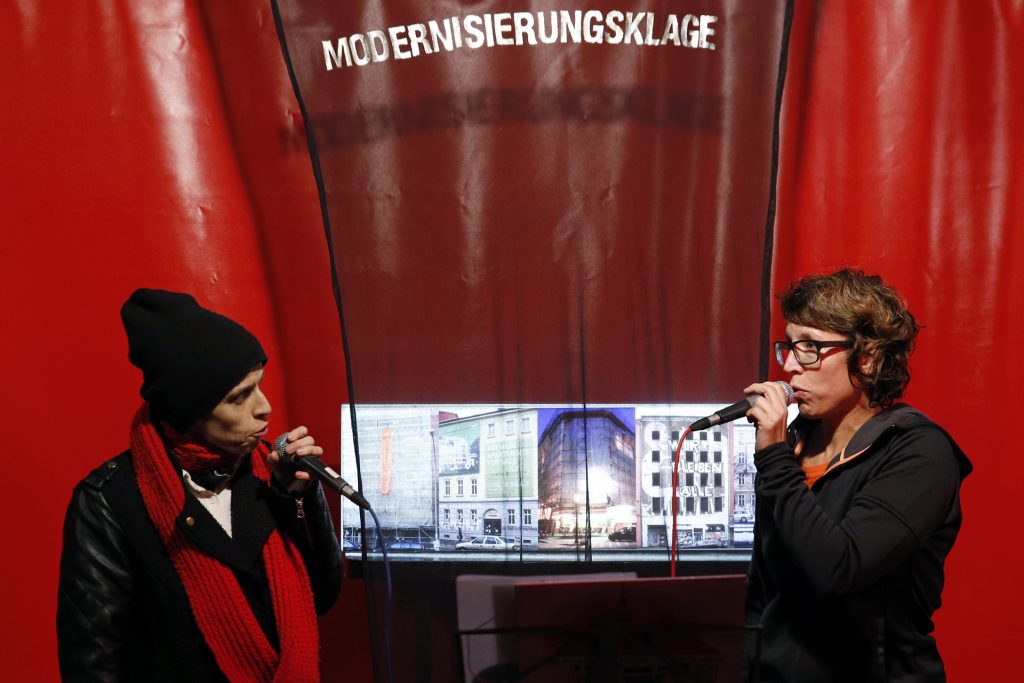 Modernisierungsklage (performance), live Performance with QUIO 2015, at Kotti & Co's protest Gecekondu, in the frame of the exhibition "Wohnungsfrage", Berlin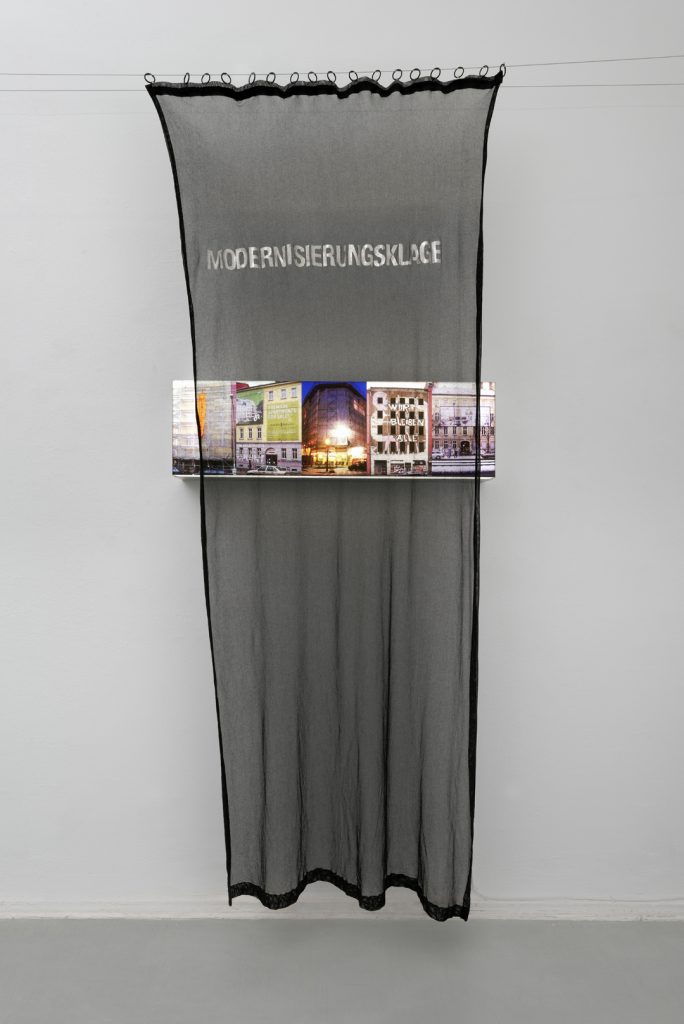 Modernisierungsklage (light box), installation view 2016, Projektraum Bethanien, Berlin