drape two parts
(Wax: 2,32 m long x 1,72 wide,
Tulle: 2,47 m long x 1,27 m wide).
Black cotton tulle with a songtext
of silver foile letters pasted upon it,
in front of a wax cloth with chair
pattern, 2016.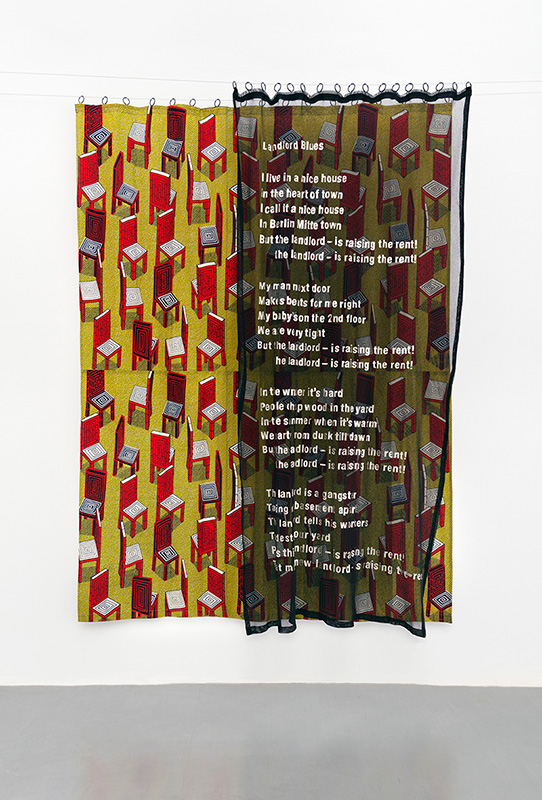 Landlord Blues (textile), installation view 2016, Projektraum Bethanien, Berlin
LANDLORD BLUES
The works I am the law (2014) and Landlord Blues (2016) refer to the titles of two songs from Ina Wudtke's conceptual album The Fine Art of Living. "The Fine Art of Living" was a slogan used by an upscale real-estate company promoting the sales of luxury apartments in Berlin Mitte. The album The Fine Art of Living comprises twelve tracks (hip hop, jazz, electronic) and deals with gentrification in global city centers. In 2013 Wudtke began producing textile works in the form of curtains featuring the lyrics of the album done in sequins or silver foil letters.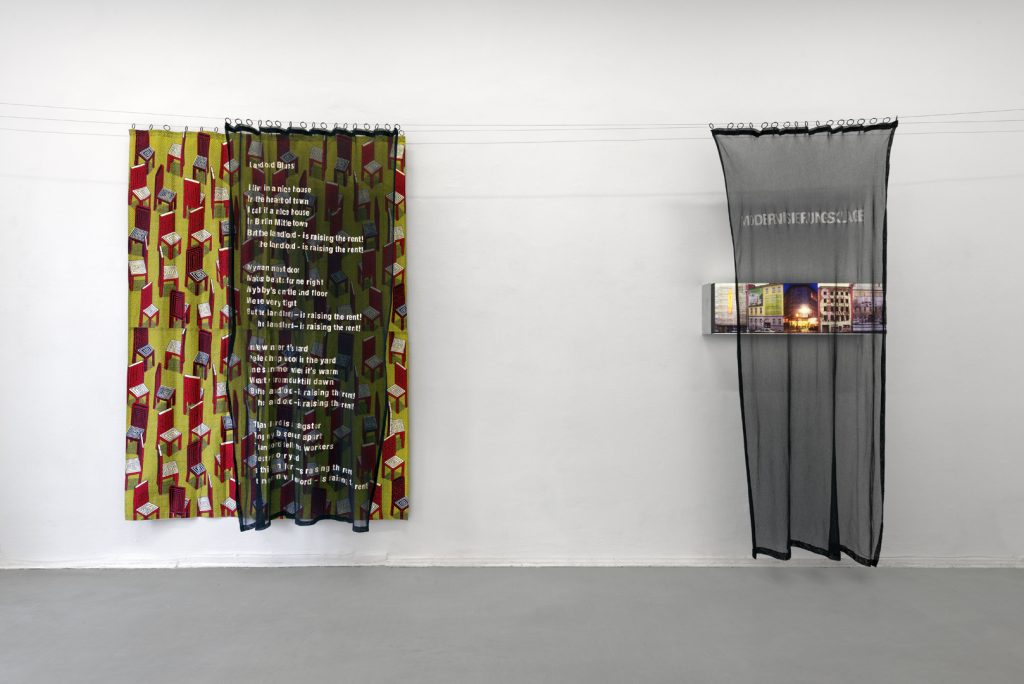 Landlord Blues (textile), installation view 2016, Projektraum Bethanien, Berlin